Asbestos Removal Coventry and The Midlands
As one of the biggest commercial and domestic contractors in the midlands, our services cover all of our clients construction needs including Asbestos Removal Coventry and across the UK. At Team ABC we have the ability and expertise to remove and depose licensed, notifiable non-licensed and non- licensed Asbestos containing materials with in both the domestic and commercial sector.
Our team of experienced highly trained professionals can provide you with wide array of Asbestos removal, encapsulation and decontamination services to suit your requirements for any given construction project. In order to carry out the removal in the safest way possible, our highly qualified and certified team will work with you to plan and undertake the work safely.
To remain at the forefront of the Asbestos Removal Company Industry, our certified professionals stay up to date with the latest every advancing technologies and equipment in Asbestos removal, ensuring that our services at Team ABC provide the most advanced yet the most practical solutions to removing Asbestos from your project. In order to reduce liaison and lead in times for follow on contractors, our site team of highly qualified professionals in all construction fields can also provide re-insulation and minor re-instatement work following the removal of the Asbestos.
In any building built or refurbished before the year 2000, Asbestos can be found, Whether industrial, residential or commercial. Used in many common materials prior the year 2000, therefore can be dangerous when disturbed during refurbishments or demolition of any property of an sector before that time. 
Team ABC is at the forefront of the Asbestos Removal industry, assisting clients who are in need of a straight forward approach to any Asbestos related problem. By staying at the top of the Asbestos removal industry our team of fully trained Asbestos surveyors, supervisors and removal operatives provide a full complete range of Asbestos removal services from the first steps of initial investigation, discover and planning, right through to the removal and disposal of an Asbestos containing materials through to the remediation/encapsulation and any other items found.
Identifying Asbestos
Asbestos cement products continued to be supplied and installed in the UK market right up until the year 2000, until non-asbestos alternatives were introduced. Therefore most products that appear visually identical to Asbestos cement that supplied prior to this date almost certainly will contain Asbestos, yet on the rare occasion could be mistaken for ACM which was a early Asbestos alternative sometimes used between the year 1984 and 2000.
Even the highest trained experts can't identify said Asbestos product visually, without finding a mark or having the sample analysed, therefore without an identification mark on the product at hand it can prove very difficult if not impossible for a layman to see whether or not a sheet contains Asbestos. Finding product marks on various materials in most cases can be a big problem as with slate for example, the mark was ink jetted on to the products approximately on one in twenty products distributed, showing the same letter denoting whether they contain Asbestos or not.Taking this in to consideration, a quantity of slates will more than likely need to be removed before finding the identity mark, so in these cases unless you have good solid evidence to prove that the material in place is a non-asbestos product, they should be treated as an Asbestos cement from the get go.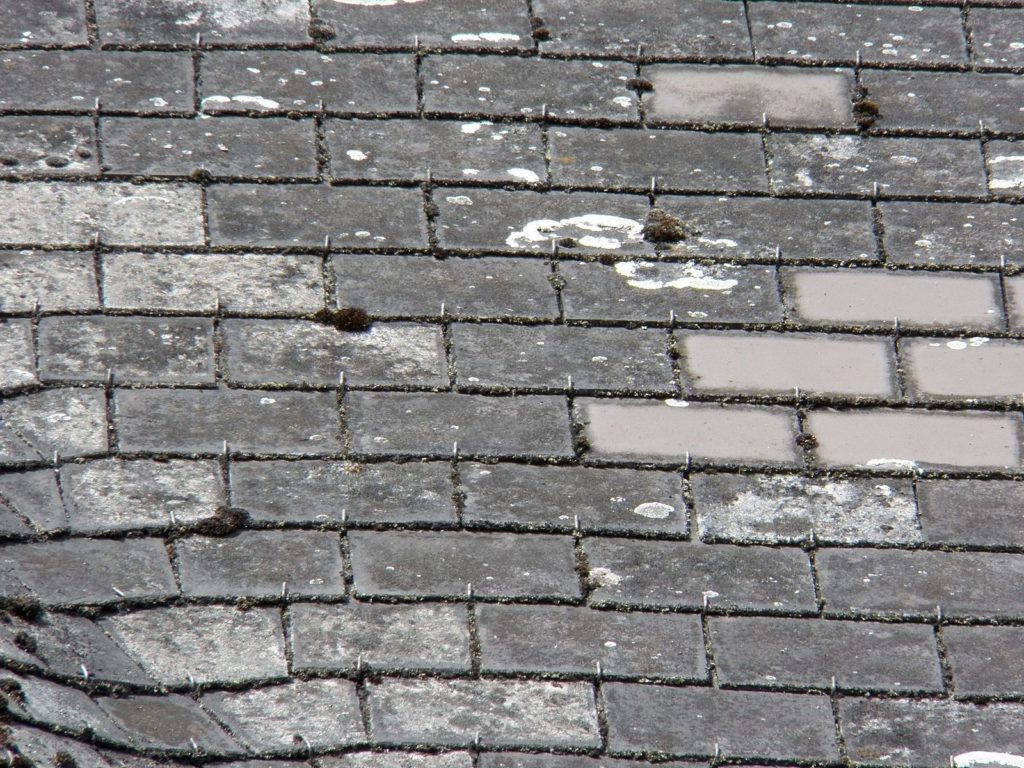 Our Team ABC Certified Asbestos Removal
If handled incorrectly Asbestos can be very dangerous, that why here at Team ABC we consider Asbestos Removal and even awareness a crucial part of the construction industry. We ensure all our of our workforce and most importantly our clients remain safe when faced, exposed or managing Asbestos AIC trusted Asbestos awareness training. We hold our Asbestos Awareness training in the highest regard as if exposed or handled incorrectly Asbestos can cause severe ill health, even the simple task of following the correct health and safety procedures will prevent these risks, which has alway been and always will be a must for our workforce.
At Team ABC our workforce undergo Asbestos Awareness Courses that ensure they understand the risks associated with Asbestos, allowing them to avoid any risks when disturbing Asbestos. Our IATP accredited Asbestos Awareness trained workers have been provided with a complete introduction to the dangers of working with Asbestos, which helps comply with law and regulations, ensuring that they are appropriately equipped for the Asbestos disruption at hand, allowing them to carry out the job in the safest way possible.
If the clients project at hand has come across the unfortunate circumstance where Asbestos has unexpectedly been discover, this is not a problem as all our workforce are on call to deal with the situation. Our department of Asbestos removers ensure tradesmen are able to continue their work uninterrupted without the fear of harm from the exposure to Asbestos, this not only keeps everyone involved safe and not at risk but saves the client and everyone present with in the project to ensure completion of their work without time being wasted. Continuously educating our employees of the ever advancing methods of Asbestos Removal keeps us at the forefront of the Asbestos Removal industry, allowing our workforce to identify Asbestos and be aware of the necessary health and safety procedures needed to be taken around the area which needs to be dealt with, this not only saves a lot of time but helps prevent anyone involved including our employees from befalling any harm from the dangers of Asbestos.
Different Job require different processes to disinfect the Asbestos area, as many buildings will contain Asbestos containing products our work team at Team ABC compile all the training they've received to help ensure that the fibres released when disposing of Asbestos tis kept to a minimum. We do this by while working with Asbestos cement based materials our workforce alway ensure that material is damp, which helps ensure the Asbestos fibres are not released in to the open air, this is when Asbestos is most dangerous. We also treat any waste that contains more 0.1% of Asbestos as hazardous waste that should be disposed of by our licensed haulier that then go on to take the waste to a licensed Asbestos dump.
After the majority of the Asbestos is cleared and disposed of, we then go on to clean the dusty surfaces using a Type H certified vacuum cleaner, the dust is the dampened and carefully bagged and disposed of, this helps to prevent any exposure when we leave after the removal is completed.